Our Story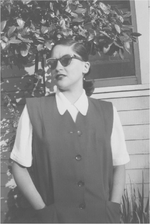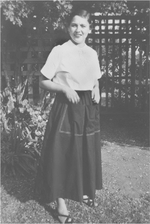 It all started in the kitchen, cooking with Loli.
Growing up, Scott spent time in his family's kitchen cooking health-conscious meals with his Grandma Loli. Through the years, Loli instilled in him a deep appreciation for cooking with simple, whole-foods that nourished her family and made tastebuds smile. Scott went on to become a chef in Michelin Starred kitchens, where he carried on Loli's "food-is-thy-medicine" approach to cooking.

To carry on her legacy, Scott set out to create a salad dressing that his Grandma Loli would love: one that nourished the body and made your tastebuds smile.

That's why every Loli's dressing is made with organic, thoughtfully sourced ingredients and packed with billions of probiotics to support your immune, digestive, and gut health; because we believe in cultivating (gut) goodness.
Healthy Eating
Healthy Farming
Organic practices that yield nutrient-rich produce and contribute to soil health.
Healthy Eating
A diverse diet of organic plants loaded with beneficial microbes that promote gut health.
Healthier World
A stronger, healthier you and a healthier planet for all.